Our own unique brand: eSTAR
eSTAR is Mobile Center's private label of affordable consumer electronics such as phones, tablets and TV sets. It's a perfect choice for practical users opting for quality goods at a low price. The supply is often reviewed and restocked, meaning that every customer will find something to suit their needs. And while we're concerned with innovation, eSTAR also pays homage to the classic push-button phone; so if you're not comfortable with touchscreens, we've got you covered with a wide selection of classic cell phones.
eSTAR HERO
by Warner Bros.
Another product is our HERO tablets that were designed in official collaboration with Warner Bros. Entertainment. It's a dream gift for any cinema fan, as it features licensed merchandise with world-famous characters from TV shows and movies. The tablet is a win-win choice for kids and adults alike; and it's a great device for both educational and entertainment purposes. The device also features advanced parental control software.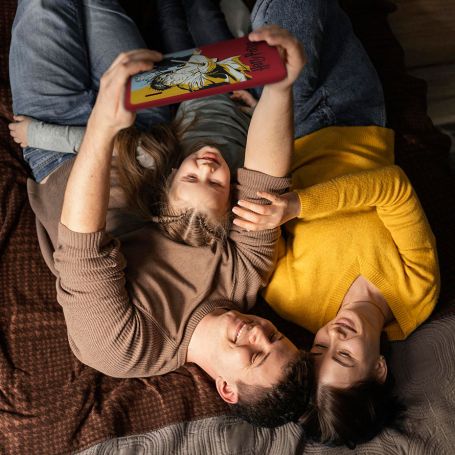 Check our full assortment of
eSTAR products